June 07, 2018
Hello
MSU is excited to announce it is beginning the conversion to 3D drawings using Autocad Inventor.
Check in with us to find out how we are progressing building our new 3D parts and products library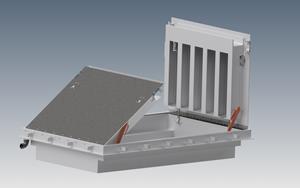 September 21, 2017
Another successful project – Last section of the swing gate for the International Bridge in Cornwall Ontario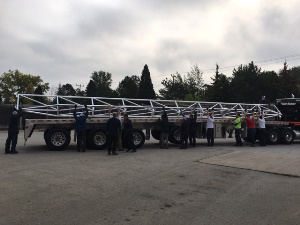 May 23, 2017
MSU Mississauga Ltd. Celebrates 40 Years of Serving Customers with Integrity, Innovation, and Quality
MSU Mississauga Ltd. is proud to celebrate its 40th year in business. This impressive milestone is a result of the company's continual efforts to be an industry leader when it comes to customer service, product quality and the ability to support and improve project results based on its expert level of knowledge. Its dedicated approach to compliance, safety and customization helps its customers ensure that the products and services they receive from MSU Mississauga Ltd. will save time, money and effort. Read More »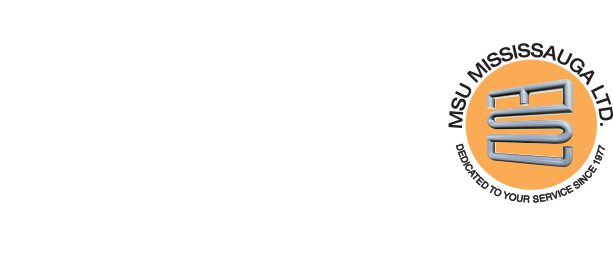 March 2017
Another first for MSU: check out this folding rail section for the top of a staircase under a hatch way!
October 2016
Together with our partner, Corix Water Products, MSU helped solve a client's pipe support problem.
We designed and manufactured custom heavy-duty pipe supports for 350 and 750 mm pipes in 316 stainless steel.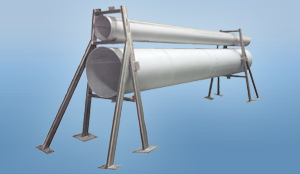 September 2016
MSU now offers top and bottom valve operator nuts in stainless steel. These nuts are machined to suit a variety of standards, including City of Toronto.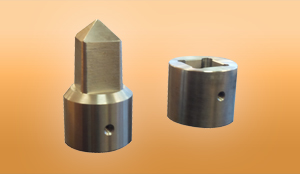 August 2016
We collaborated with our partner, Corix Water Products, to develop this access hatch for Deltaport, Canada's flagship container terminal in Delta, British Columbia. After several months of design consultation, MSU began supplying twelve 855 mm x 3390 mm parallel-door aluminum access hatches to CL-625 occasional traffic loading. To simplify the process of casting the hatches into concrete, the hatches were factory installed on 350 mm high frames, sparing the pre-caster many hours of carpentry time normally incurred building wood forms.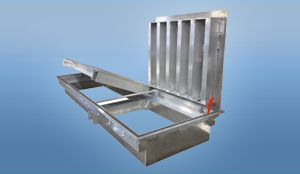 February 2016
New product from MSU – Adjustable Stainless-Steel Pipe Supports – these supports are available in 304 and 316 stainless steel and suitable for a variety of pipe diameters. Adjustable to suit your required height, simply turn the nut to raise or lower. To learn more, contact sales@msumississauga.com.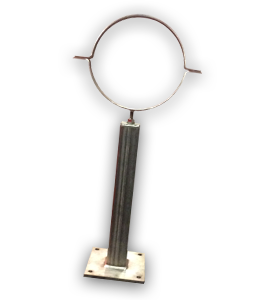 October 2015
New safety feature on MSU access hatches!!! High-visibility safety orange hold-open arms!!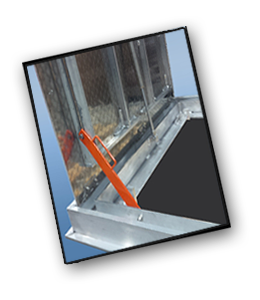 August 2015
Check out this interesting article which outlines the similarities and differences between CSA W47.1 and 47.2 and American Welding Society standards. CWB differences between CWB and AWS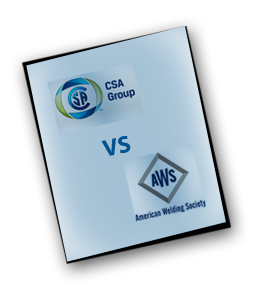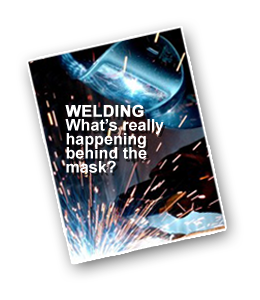 May 2015
MSU launches its new advertising campaign for 2015 "Our compliance is your Assurance"
In this campaign, MSU emphasizes the importance of code compliance for consultants and end users, and the potential liability issues which can arise when using non-compliant products.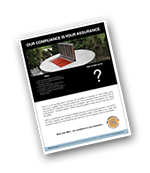 April 28-29, 2015 – International Centre, Mississauga, Ontario
Join us at booth # 1337 April 28 – 29, 2015 for Canada's premier environmental conference and tradeshow, CANECT.
CANECT is Canada's leading environmental management and compliance training forum.
To learn more about CANECT, check out this link: http://www.envirogate.ca/canect/

November 2014
Another First! MSU custom fabricates 1200 x 900 gas tight hatches in 316 stainless steel. These hatches, installed at the City of Saskatoon's new Marquis Odour Control Facility, were designed to support a downward gravity load as well as snow load and air pressure loads.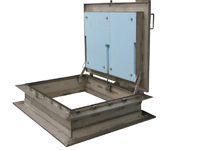 January 2014
MSU Mississauga Ltd. is pleased to announce that Bisan Inc. now represents MSU products in the North African countries of Morocco, Tunisia, Algeria, Libya, and the Middle Eastern countries of Egypt, Lebanon, Jordan, Bahrain, UAE, Qatar, Saudi Arabia, and Oman.
Bisan is an industrial sales/engineering company involved in supplying packaged solutions in a variety of engineering disciplines. MSU is excited to forge this new alliance. Check them out at: www.bisaninc.com
September 2013
MSU Mississauga Ltd. is pleased to announce that Corix Water Products now represents MSU access hatches throughout the province of British Columbia.
Corix is a leading supplier of products for the municipal, water and wastewater industries, and MSU is excited to forge this new alliance. Check them out at: www.corix.com
For your nearest MSU access hatch contact at Corix Water Products in British Columbia, please call us at 1-800-268-5336 x 28 or email paul@msumississauga.com
April 2013
MSU is pleased to announce its acceptance into the Canadian Welding Bureau's (CWB) QualityMark program.
The QualityMark program, a new initiative of the CWB, represents MSU's dedication to the welding industry and confirms MSU's ability to follow and perform high-quality welding procedures.
Check out the CWB's Office of Public Safety for more information about weld quality at https://www.weldquality.org/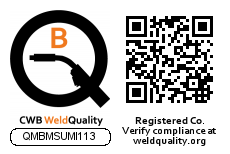 February 2013
MSU is pleased to announce it has added a new model of access hatch to its offerings.
The new GR FT is a gas-reducing hatch rated for heavy forklift loads.
Specially designed for use in the Willowbrook Rail Maintenance Facility, the new MSU GR FT is equipped with custom compression gaskets to aid in odor reduction and yet still conveniently incorporates the handy features users have come to expect such as lifting assistance and corrosion-resistant hardware.
April 1, 2012 marks the 35th anniversary of the incorporation of
MSU Mississauga Ltd
We take this opportunity to thank our customers, employees and suppliers for the many years of partnership and support, and we look forward to
the next 35 years.
Jan 16, 2012
MSU is pleased to announce its access hatches have been accepted for
use in the Region of Niagara and has been added to the Region's Approved
Product & Equipment List.

View Letter